Call for Application
To boost intensive care research in Malaysia, MSIC is pleased to invite you to apply for its 2023 Research Seed Grants. The Seed Grants offer up to a maximum of RM 10,000 of funding for each approved research project.

Brief details of the Seed Grants are as follows:
Applicants must be registered MSIC members with no outstanding fees.
Each project should involve at least one intensivist. Collaboration between hospitals or institutions is encouraged.
Current Principal Investigators of the Seed Grants are not eligible to apply.
The application should include a study proposal, an outline of the budget and the plan for approval by respective institutional research and ethics boards. All applications will be reviewed by the MSIC Research Group (CTG). Shortlisted applications will be forwarded to the MSIC Exco for endorsement.
Each project is to be completed within a period of two years from the date of the Seed Grant award. Grant holders are required to provide a progress report to the MSIC CTG every six months using a prepared online.
Any extension to the two-year timeline must be formally applied to the MSIC CTG three months prior to the deadline.
The disbursement of the seed grants will be through mutually agreed institutional accounts.
Grant holders will be expected to present their findings at either the MSIC Annual Scientific Meeting on Intensive Care (ASMIC) or any international scientific conferences. If the presentation is not at ASMIC, a copy of the abstract should still be sent to MSIC.
Grant holders are expected to produce at least one indexed journal paper from the funded project. MSIC CTG will provide guidance on the manuscript writing and submission.
All publications arising from the project must acknowledge the funding role of MSIC. Copies of any publications should be sent to MSIC for its record and for display on its website, subject to the publishing journals' copyright rules.
The application form is available at the following link:
https://bit.ly/MSICResearchSeedGrant2023
and QR code: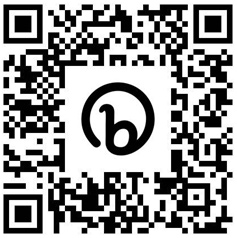 (the format of the form follows the recommended protocol format by the Ministry of Health Medical Research Ethics Committee). The deadline for 2023 MSIC CTG Seed Grant Applications is 28 February 2023.

Feel free to contact the MSIC CTG via norazim@ummc.edu.my for any clarification on the Seed Grant applications. We look forward to receiving your applications.